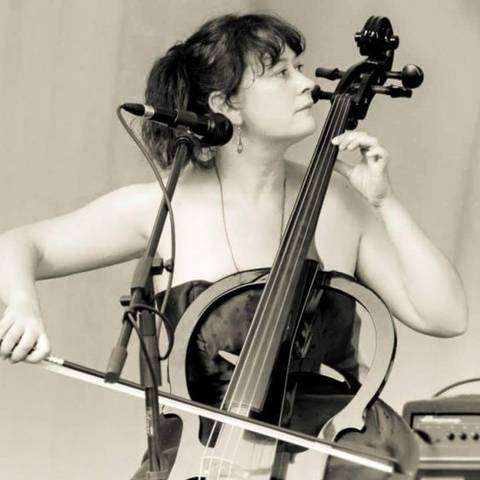 How to choose your wedding music
Are you feeling overwhelmed when trying to pick your music for your upcoming wedding? Not sure who to turn to and whether to go for a DJ, a disco, live musicians, a Spotify playlist or something else?
This blog post is aimed at you and aimed at helping you make the decisions you need to make to have the best possible music for your wedding.
Firstly make a list of when you are going to want music. Is it during the wedding breakfast, just during the ceremony or do you want music playing all day and all night long? Which parts matter most to you? What are your non-compromise places?
Next think about where you are getting married. If you are going for a castle wedding with large high ceilings, your average iPod with speakers isn't going to be the best option as the sound is going to be lost in the big space. Likewise if you're having an intimate gathering in a small room, a DJ with lights and huge speakers is likely to drown out your guests.
So, we've worked out the when and the where, now we need to work out the who. A DJ will be able to provide a wide variety of music throughout the day from classical music during the ceremony to rock and roll for the evening time. A band or individual performer is likely to be more restricted to the type of music that they play. Some very talented performers will be able to work in more than one style, and will give you the flexibility of a DJ with the style of a live performance. You'll probably be leaning towards one or another type of performer by now, but if you're not sure, think about the type of music that you want at each of those points that are non compromise. Who's going to be able to make you happiest during that time?
Next comes the fun part. You need to get listening. Listen to anything you can find that your musician or performer of choice has produced. Many performers create youtube videos with their hit songs and most popular sets on for you to listen to. If you can't find them, ask for them. They're sure to be happy to show you what they do.
If it's a DJ, see if you can attend any of the events that they are playing for (no, we're not suggesting gate-crashing a wedding, but visiting a village fete or a local event where they are playing). If they aren't playing live where you can go, ask them if they have a demo tape of their sets so that you can get a better idea of transitions and their style.
Each time you come across a song you like, make a note of it - even if it's not something that your chosen performer can play on the day, it gives them a better idea of your overall style and preferences.

Start with the big ticket items. The first dance. Walking down the aisle. Signing the register. The big events that are your non-negotiables. Pick your favourite songs to fill the night with meaning.

Now focus on how you want the event to feel; do you want it to be a smooth, sophisticated evening? Were you after a relaxed, boho wedding? Maybe you want something fun and silly, filled with your favourite childhood favourite songs? You can think about your venue here too; if you've chosen a barn venue, maybe you want to throw in some country music or a bit of a ceilidh? If you've opted for a castle wedding, what about having some classical string music playing whilst you sweep down the staircase on your way to the ceremony?
Now that you've planned your style and the non-negotiable tracks, here comes the big bit. You've got to trust your musicians.
Trust that they know how to turn your wishes into a cohesive evening. Trust that they want it to be as much of a success as you want it to be. Trust that you've passed your brief on properly and that you've chosen a professional.

Relax. Know that you have chosen well, you've done your research and that your musical evening is going to be the best that you could have had.
A few of our favourite performers
I'd like to introduce you to a few of our favourite performers who are local enough to travel to the château for weddings and events.
Samantha Bramley - Cellista
If you dream of walking down the aisle to your favourite song, you are in the right place! Be it a show-stopping musical number, a timeless classical piece or the theme from your favourite movie, Samantha can play all the music you love, arranged especially for you.
For your cocktail or reception, hand-pick your very own playlist from over 14 hours of unbelievably varied repertoire from Bach to Beyoncé, from Brahms to Bruno Mars, choose a theme (Lounge, Classical & Opera, Pop, Showbiz, Film…) or entertain & delight your guests with a wide selection of the best music from across the last 500 years!

Samantha's playing is outstanding and her professionalism is second to none. We highly recommend her.
The Candies

If you love Motown and disco or you're a retro or vintage fan, then you will love The Candies! Sassy and talented, the girls have performed across France and internationally at hundreds of weddings and events have a residency on one of the 5* Bordeaux cruises.
Originally inspired by vintage harmony groups, they have taken classic and contemporary hits, added tight harmonies and a little bit of glitz and glamour to create fabulous entertainment for weddings and events.
Check out their website for more information and demos
Outlaw
If you're in to all things Country and Western, then Outlaw is the performer for you. Whether you're looking for a single singer in the corner with his guitar, or a full stage presence with smoke and lighting, Outlaw can cater for it all. They're just as strong playing a vin d'honneur set, with a laid back vibe as they are playing a full post breakfast party with first dance and then crowd pleasing evening.
Ensemble Obbligato
For the couple who loves quality music from highly trained musicians, Ensemble Obbligato may be just what you're looking for. They are a group of professional string players living in Southwest France with many years of experience playing in orchestras, chamber music, and all kinds of special events. You can choose based on your preference and budget between solo, duo, trio, or string quartet. While classical music is their area of expertise, they play all sorts of arrangements of popular music including rock, pop, show tunes, and traditional folk music, too.
Learn more here about the ensemble, organised by lead violinist Laura Springham. https://www.lauraspringham.com/