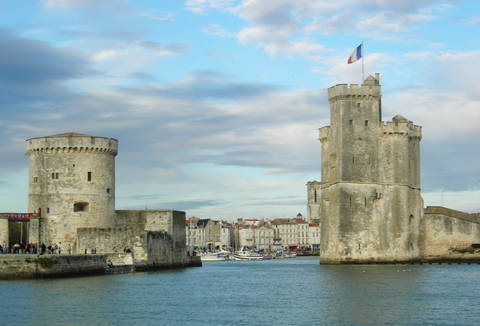 More things to do this summer near Chateau Fengari
This week we head slightly further afield than the immediate area by chateau Fengari, to some of the bigger local towns for exciting events and destinations this summer.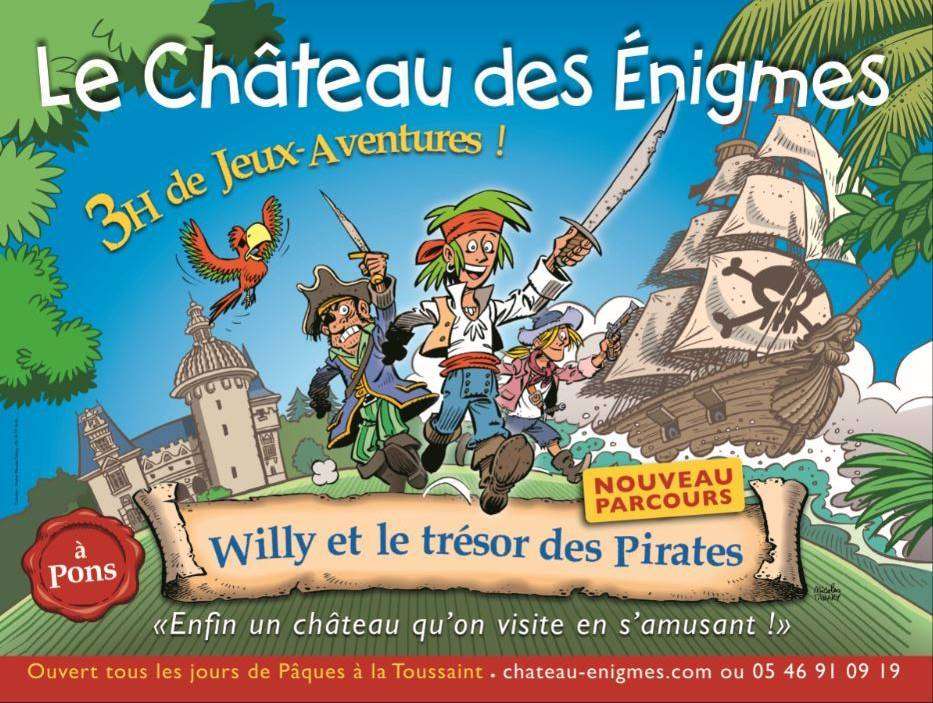 Pons has a 12th century donjon to visit, which makes for a fascinating day for young and old alike. You can find out more at: http://www.pons-tourisme.com/
Whilst you're in Pons, history lovers can also visit the medieval restored hospital of Pelerins. Part of the pilgrimage route of St Jean de Compostela, the hospital is home to some amazing medieval graffiti and a number of sculptures from the period. A listed UNESCO world heritage site, you can find out more here: http://www.pons-tourisme.com/
For families with children of 4 years and upwards, the Château des Enigmes at Pons will provide a 3 hour long guided tour of the chateau through a pirate adventure, complete with scrambling nets and an escape game. An ideal way of discovering a beautiful historical chateau for those with a little less patience! Find out more on their website: https://www.chateau-enigmes.com
Pons has markets on Wednesday, Saturday and Sundays.
The Charente Maritime also plays host to a huge number of concerts this summer throughout the region, as part of the Eurochestres tours. With concerts ranging in price and location, including a free concert in Montguyon church, there's sure to be a concert for everyone this summer. Check out the timetable here: https://www.eurochestries.org/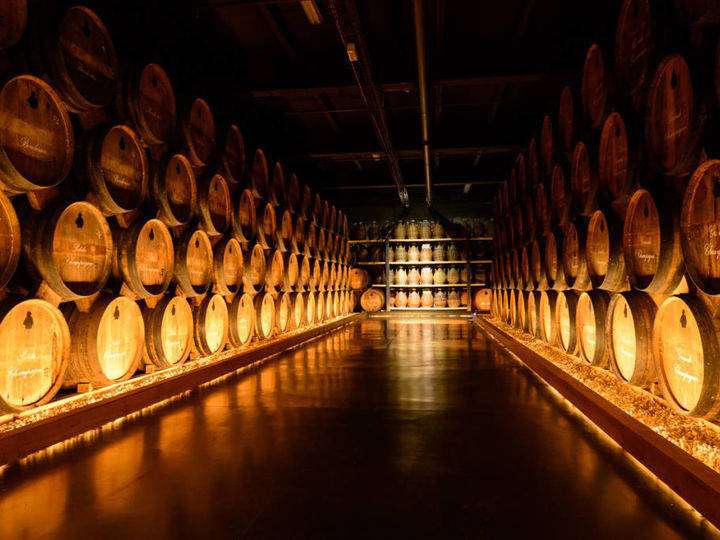 Heading slightly further afield, up towards Cognac, most famous of course for its alcohol production, we can tour distilleries and taste the Cognac made. Two of the best are actually outside of the city itself and are based near Jarnac. Courvoisier offers a range of tours for all budgets, including the opportunity to sample Cognac and then bottle your own blend. Check out their tour details here: https://www.courvoisier.com/fr
Thomas Hine and Co. are also famous Cognac makers offering a tour of their chateau. Visits are by reservation only and start from free tastings up to 70€ a tasting, depending on what you'd like to try. Find out more here: http://www.hinecognac.com/visits
Whilst in the Cognac area, why not head to the river Charente for a cruise on a traditional gabare? Cognac plays host to a new gabare restaurant, where you can cruise the river whilst enjoying some wonderful local fare. Head to http://www.charentecroisieres.fr to find out more or to book your place.
Cognac has markets on Tuesday, Wednesday, Thursday, Friday and Saturday in the town centre.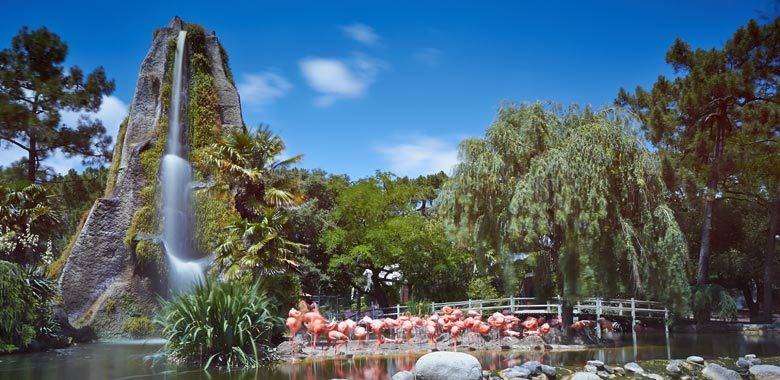 Heading north, we get to the seaside town of Royan, most famous of course for its seafront and beaches, especially 'La Grande Conche'. Here you can even hire traditional striped beach huts, chairs and parasols. There is also good disabled access to the sea and there are disabled friendly dune buggies available. https://www.royanatlantique.fr
If the beach isn't your thing, or you're just fed up of the sand getting everywhere, Royan has a number of different destinations that you can visit. The Eglise Notre Dame, built during the postwar period from an immense amount of concrete is said to have a nave that is higher than Notre Dame in Paris. The original church was destroyed by war time bombing in January 1945, and the church that stands in its place is testament to post war architecture. To find out more, check out: https://www.patrimoine-histoire.fr
For animal lovers, Royan has two amazing destinations to visit – the Zoo la Palmyre, home to 110 different species and part of a variety of conservation projects, is a pleasure to visit for young and old alike. With a variety of shows during the day as well as the animal feeding times, the zoo provides enough entertainment to fill a whole day (https://www.zoo-palmyre.fr/en)
The second animal related attraction at Royan is Planet Exotica - home to exotic flora and fauna from around the world, including a wide variety of reptiles and of course, dinosaurs! Children can even work as an archaeologist and unearth their very own dinosaur skeleton. Find out more here: https://www.planet-exotica.com
Royan also hosts a number of concerts on the 20th, 23rd and 26th July. For more details, check out https://www.violonsurlesable.com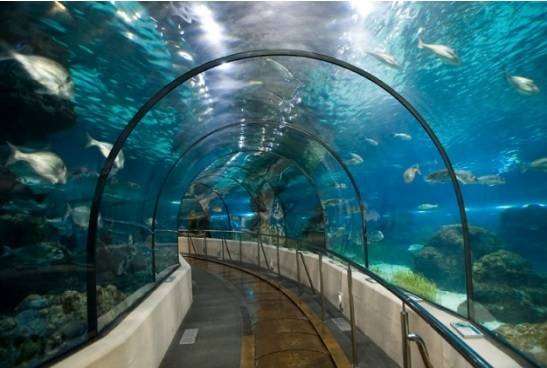 Finally, we head north again towards La Rochelle, another famous seaside town. Here, historical buffs can visit the 2nd world war bunker and step back in time to discover a rich and varied past for La Rochelle and the U-boat supervisors that lived there. For ticket prices, check out: https://www.bunkerlarochelle.com
For those interested in maritime history, the Musée maritime provides a great day out. With a variety of boats to visit, from lifeboats and sailing boats to fishing frigates, there is a type of boat for everyone. Entry is free on the first Sunday of the month too. http://www.museemaritimelarochelle.fr
Continuing the marine exploration, the aquarium in La Rochelle is packed with fish and marine creatures to explore to your hearts content. Their turtle related conservation work is also well known. To learn more about the aquarium and its inhabitants, head to their website: http://www.aquarium-larochelle.com
La Rochelle also has concerts this summer, from the 10th- 14th July. To find out more, check: https://francofolies.fr
La Rochelle also has a whopping 17 different markets! To find out times and locations, check https://www.jours-de-marche.fr