Touring the vineyards
When you plan a visit to France, one of the first things that you think about is sampling all of the gorgeous wine, maybe with a nice side order of French cheese! We at Chateau Fengari love sampling all of the wines that are available locally (who doesn't?!) and thought it was time that we put together a blog post on where you can visit to try some delicious wine and stock up, whether for a special occasion or simply to take home.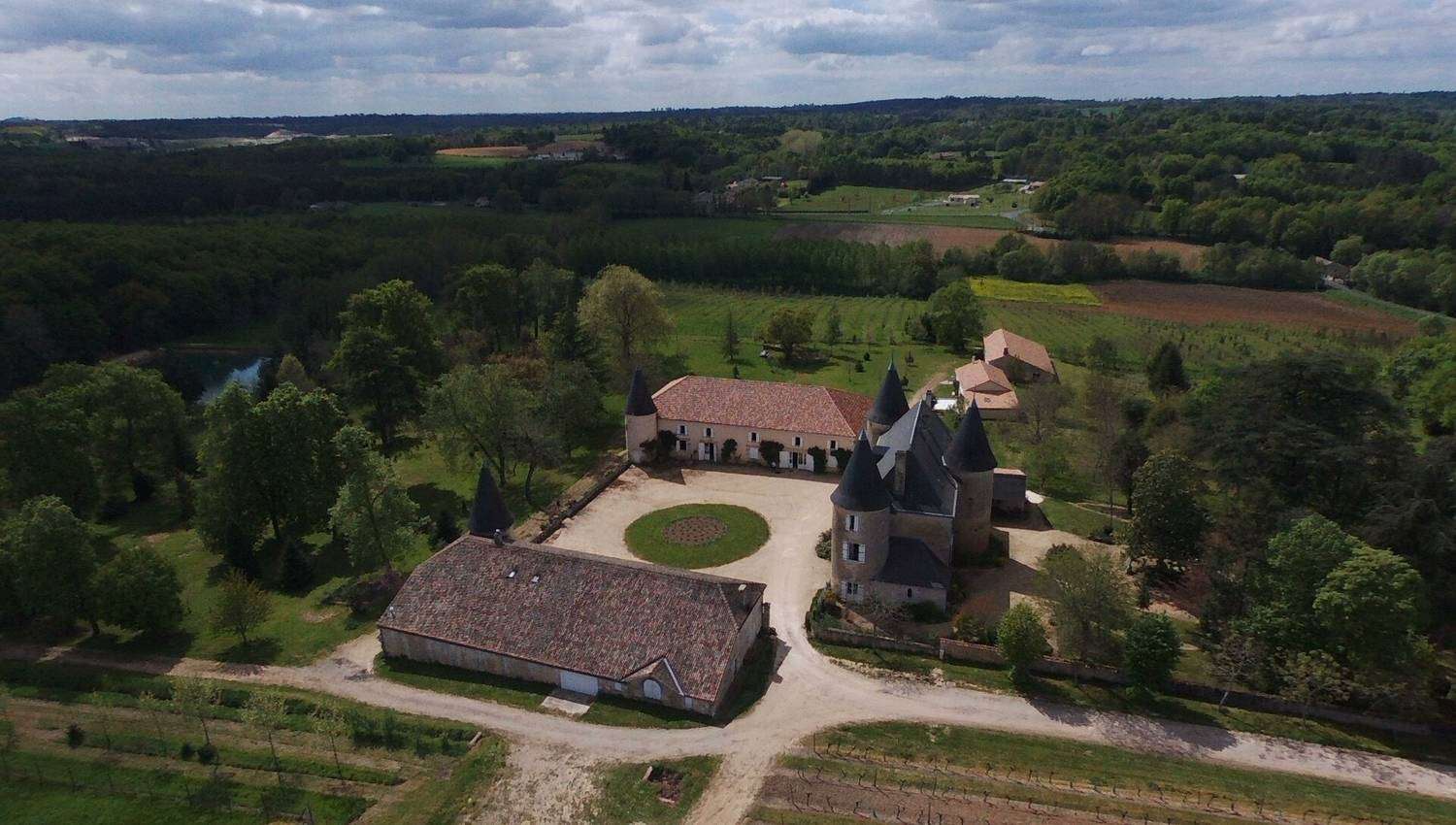 A local visit
Just 8 minutes drive from Chateau Fengari is the lovely Chateau de la Magdeleine. Set in the lovely little town of St Martin d'Ary, the Chateau de la Magdeleine produces Pineau des Charentes, a fortified wine, made from either fresh grape juice, or a blend of lightly fermented grape juice, to which Cognac is added before maturing.
The chateau is open every day from 10 am - 12 noon, and then from 4pm until 6pm. Tastings are free for individuals and small groups. Groups larger than 10 guests are charged at 2€50 per head, and must be booked in advance.

The chateau also plays host to a collection of vintage prams.

The chateau can be contacted through their website.
Just a little further afield from Chateau Fengari, in the town of Orignolles, GAEC Les Barbins is nestled in amongst the rolling hills of the Haute Saintonge area. A producer of Cognac, Pineau, beef and duck, there are plenty of opportunities to purchase directly from the farm.
The grapes at the farm are hand picked to enable them to choose the best grapes for the end product, and are then distilled traditionally over a wood fire to give the best taste possible.

Open every day from 8am until 12 noon and then from 2pm until 7pm, GAEC Les Barbins offers free tastings for individuals. Group bookings are also available on request. They can be contacted through their website.

Run by the Petit family since 1998, Chateau Tournefeuille, in Néac comes under the wider banner of the Lalande de Pomerol, Pomerol and St Emilion regions. With land in all three areas, this Chateau produces a wide variety of wines, that each benefit from the differences of terroir of the individual areas.

The chateau is open week days only, from 10 am until 12 noon, and 2 pm until 5 pm. Visits cost from 8€ per person, the cost of which is knocked off when 6 or more bottles of wine are purchased. Weekend and bank holiday visits are available by prior arrangements and groups must be booked in advance. You can contact them via their website.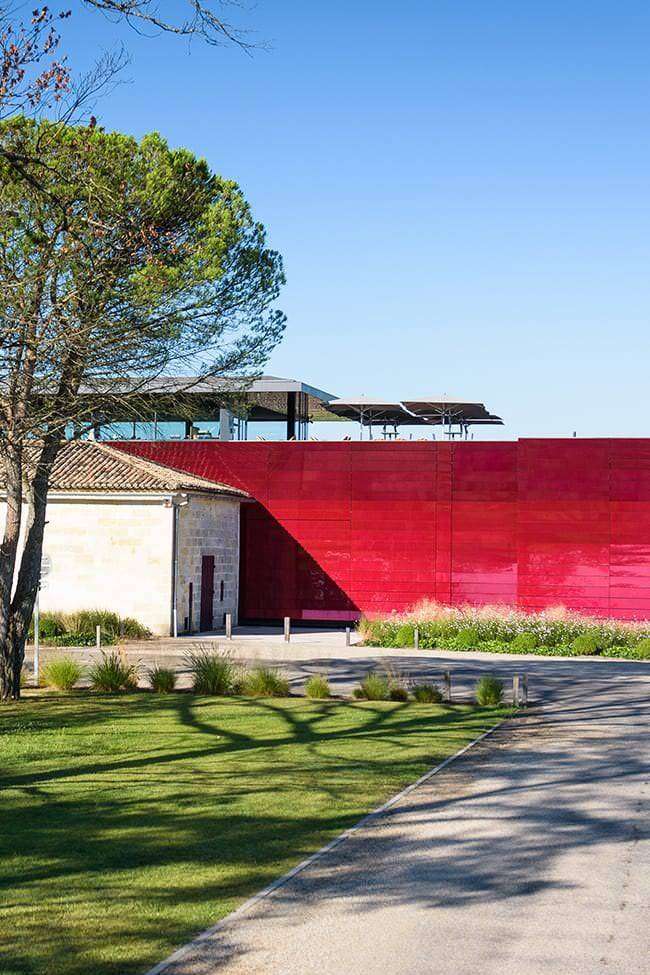 One of the larger vineyards, the Chateau La Dominique is situated in St Emilion on 29 hectares of land. Classified as a Grand Cru Classé, the Dominique is renowned for both its wines and its restaurant. Nestled in amongst the vineyards, the Dominique wanted the modern buildings to reflect the character of the original 18th century chateau whilst also symbolizing their drive to modernise and innovate.
From April to October, the château is open every day (10 am to 7 pm) including weekends and public holidays, whilst from November to March, it is open Tuesday to Saturday (10 am to 6 pm). An hour long tour of the Chateau and vineyards, coupled with the tasting of two wines costs 15€ per person, and booking is recommended regardless of group size. You can find out more about the different tours offered on their website.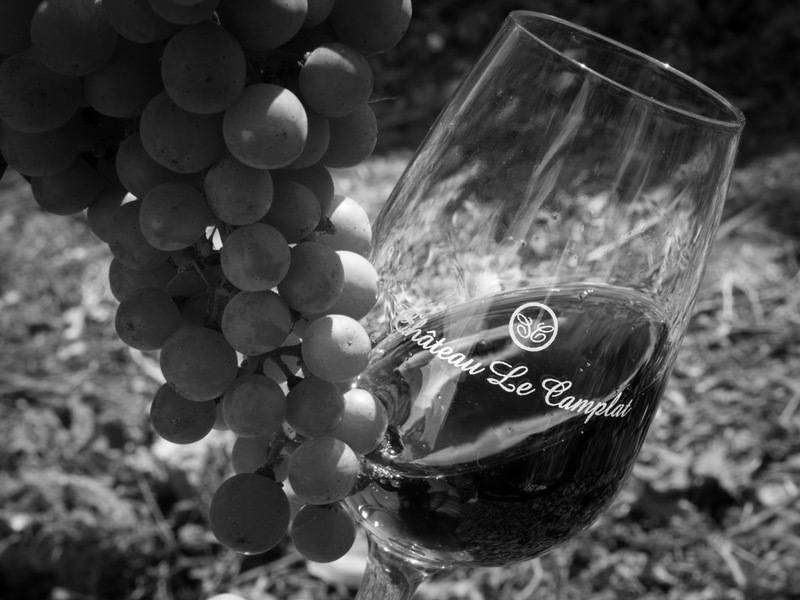 The Chateau Le Camplat, situated in the beautiful village of St Mariens, rests in 17 hectares of vineyards, and produces red, white and rose wines, as well as a sparkling wine. A family run vineyard, created in 1979, this small vineyard is ideal for those wanting to discover a vineyard created purely out of the passion for wines and viticulture.
Open weekdays from 9 am until 12 noon, and from 2pm until 5pm, this Chateau is available by reservation only. Prices vary depending on the package chosen, from 5€ per person for a one hour visit with 6 wines to sample. More information can be found on their website.

If you'd like to find out more about the vineyards of St Emilion, Ira at Lost in Bordeaux has done a wonderful round up of her favourites.