Comments from our lovely couples
Just some of the comments from our lovely couples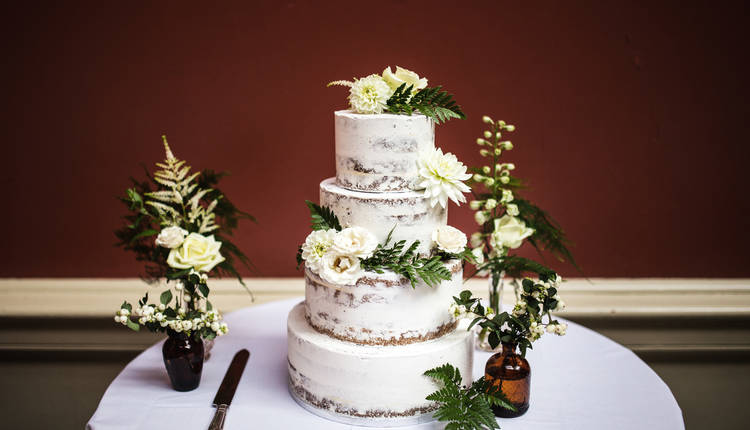 From the start to the finish we had the best time planning and having our wedding at Hampton Court House. The professionalism is like no other. They want to ensure you have your dream wedding and we did. Absolutely perfect from start to finish. Everything is so well thought out and we couldn't have wished for a better venue. Thank you guys!!!!! We hope we can come back for more weddings in the future!!!!!
Drew and Yolanda 18 January 2020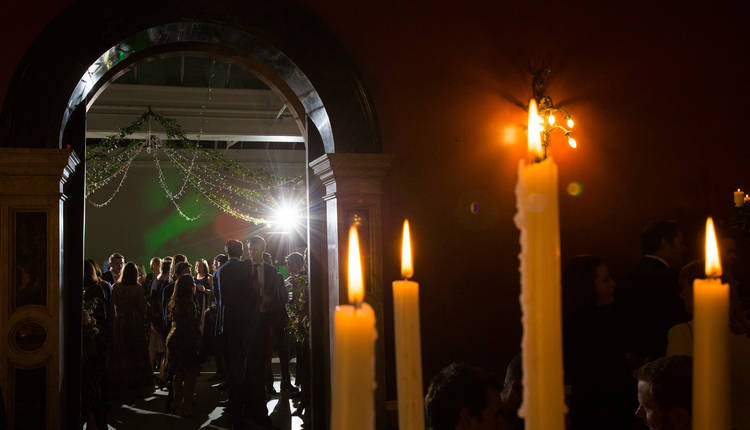 We had our wedding on a cold rainy Saturday in November...but it didn't matter at all! Dee, Emily and the team were amazing and meticulous in the pre wedding preparations and Dee was on site the whole day to ensure things ran smoothly. The venue is in a beautiful secluded location, very accessible to all of London and beyond. It looks even more amazing on the inside and all our guests didn't stop commenting on how beautiful everything looked. The exclusivity meant it didn't matter what the weather was doing outside - all in all a perfect day. Thank you to the team at Hampton Court House and we would thoroughly recommend taking a look at this lovely wedding venue!
Kathy and Easan 09 November 2019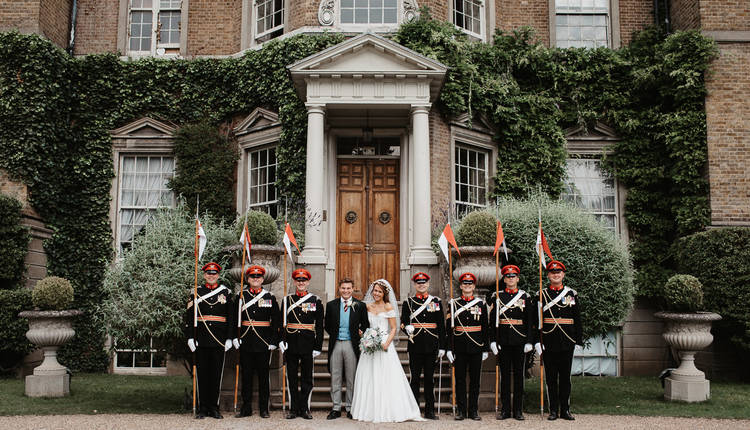 A huge thank you for all to the Hampton Court House team - we could not have asked for anything better on our wedding day. Nothing ever seemed too much trouble, and they supported us from beginning to end, putting us at ease the whole way. Our guests had the most fabulous time - and this was largely down to their professional and flawless service.

The grounds and rooms are beautiful - and give the perfect setting.
Lucy and Alexander 13 July 2019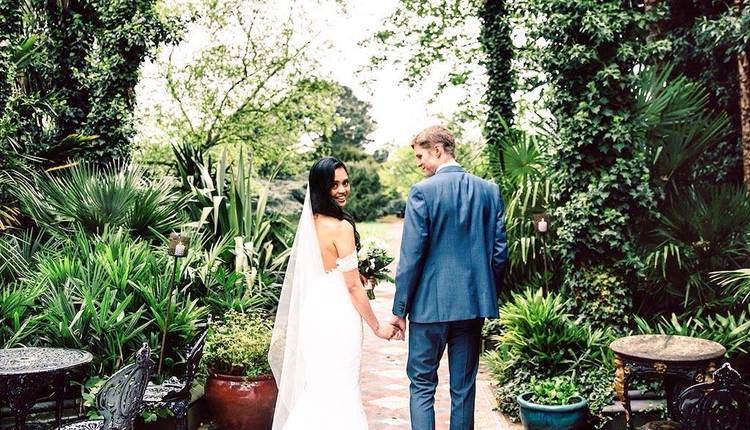 We just want to thank you all for making our dream wedding at Hampton Court House a reality. From our initial enquiry to our pre-wedding meetings, you were all so helpful and fantastic. Dee, we would like to particularly thank you for all your amazing efforts in ensuring our wedding day was truly special. It really was the best day of our lives. Hampton Court House was truly a dream location for our wedding day. All our guests complimented on how beautiful it is and how effortless it was to move around the venue. Having the lounge for guests to retire to from all the dancing and a "family room" for mothers with babies was just so convenient for all our guests. Thank you so much!
Marianne and Ross 28 April 2018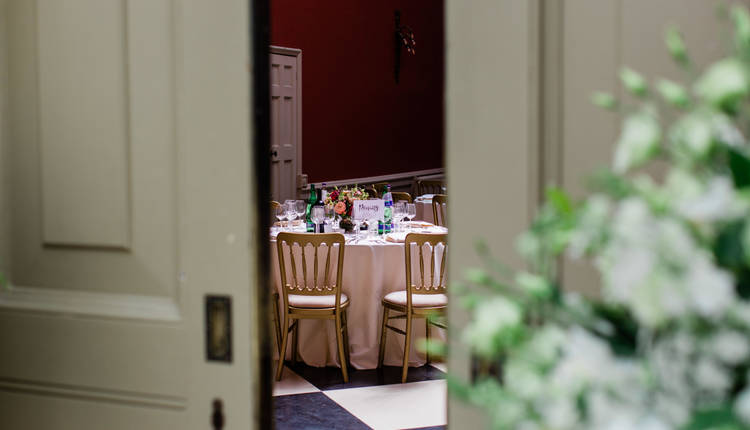 "We had visited the gorgeous house and gardens on many occasions in the planning of the reception, but even so I was taken aback on the day by its breathtaking beauty as the rooms were filled with the laughter and joy of the occasion. The house truly came to life and provided such a happy backdrop for the wedding celebration. Our guests were full of admiration for the elegant and inviting exterior, the wonderful drawing room with the views through the windows over Bushy Park, and then along the long walk along the corridor they were filled with anticipation and the delightful conservatory appeared. Our guests were utterly captivated by the magical setting."
Helen and Nicholas 07 April 2018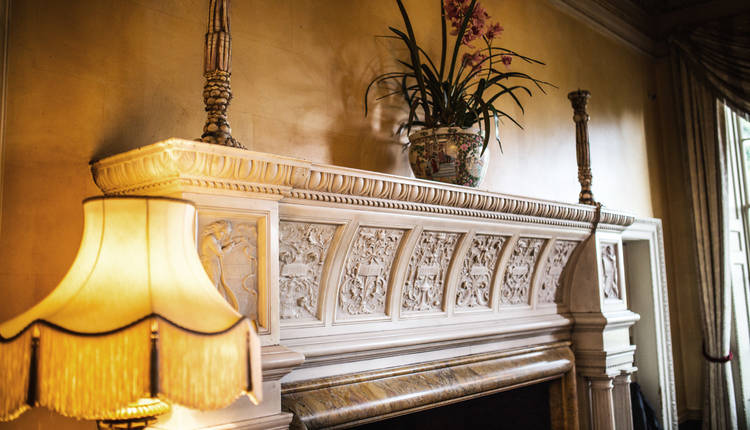 "From start to finish our whole experience at Hampton Court House was fantastic. When we were looking for a wedding venue in surrey we really struggled to find somewhere that had everything we wanted, until we found Hampton Court House. The day ran beautifully - the grounds tell a story themselves. My favourite part was walking into the main hall in the evening to have a break from dancing, the candles flickering on the candelabras and the twinkling lights of the olive trees we had put on the stage bought a tear to my eye - it was a magical experience and couldn't have been more perfect!"
Hayley and Sam 06 April 2018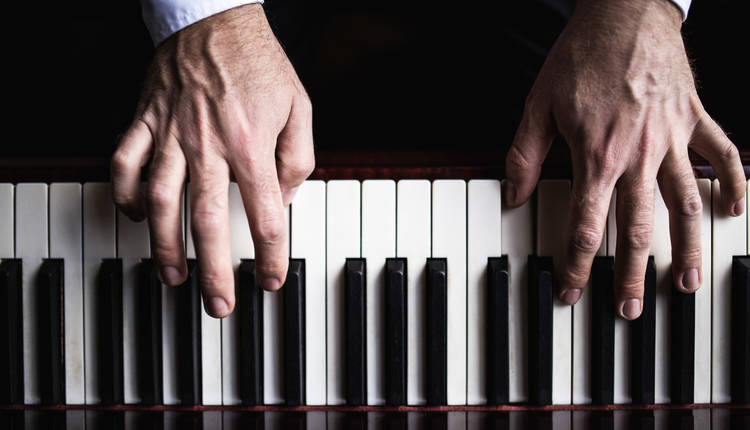 Hampton Court House was a beautiful setting for our Surrey wedding. It has tons of character, but also the flexibility to add your own touches to make it individual to you. Our wedding ceremony took place in the main room which backs on to Bushy Park. In the evening, we had our wedding breakfast in the Ballroom, and a bar and disco in the Conservatory – all were ideal. Everything on the day was perfect and all the staff went above and beyond to provide assistance during the planning stages and on the day itself. We would thoroughly recommend this as a wedding venue to anyone considering it.
Kate and Matt 27 July 2017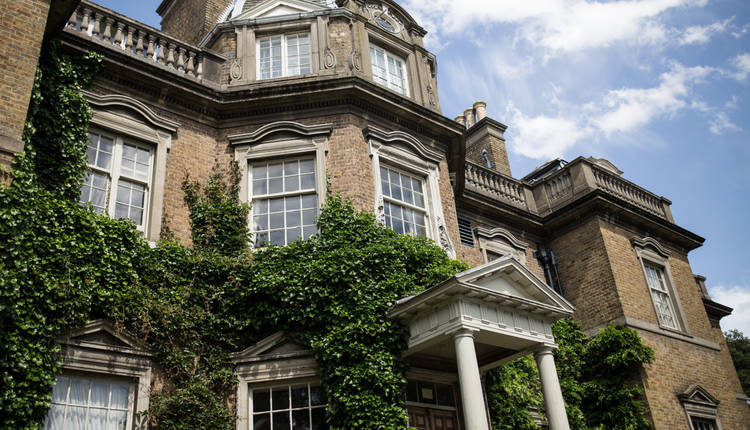 Just to say thank you to you and the team at Hampton Court House for providing such a magnificent venue for our wedding on Sunday. You would not believe how many of our guests asked how we found Hampton Court House and their comments that the house is so stylish and suited to being a wedding venue. I have to say also that we were blessed with the weather over the weekend! I feel Dee is deserving of special praise, she made sure that everything was made to run smoothly and she couldn't have been more helpful.
Judy and Martin 09 July 2018