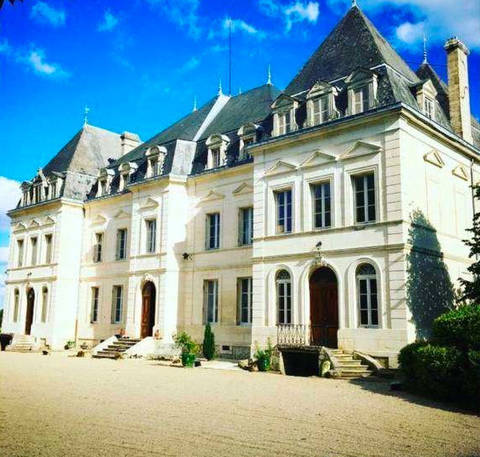 Getting Married Overseas
So, you've settled on getting married in France, you've even found the château venue of your dreams, and now you're back home and wondering what next?
So, you've settled on getting married in France, you've even found the château venue of your dreams, and now you're back home and wondering what next?
Well, I'm not going to hide it but planning a wedding is hard work. That's nothing you don't already know. Planning an overseas wedding is intimidating but there are a few simple steps that you can take to help make sure that your big date goes without a hitch.

1. Hire a planner
I know, it's obvious and it seems really expensive but a good planner will make all of the difference and will take the strain off you, leaving you free to concentrate on the really important stuff, like where Great Uncle Bernard is going to sit.
A great wedding planner is like a conductor in a great orchestra – everyone takes their lead from them, everyone knows their role, when to do it and when to pause. Everyone works together as a great team, and a wedding planner will be the one to bring that team together. Your wedding planner will have a good knowledge of the local area, will know which suppliers to work with for the wedding style that you want (and more importantly, which ones to avoid!)
Some of our favourite planners (in no particular order!):
Julia Hatton – Chatelaine Events
Samantha Bottomley – The Best Events Co.
2. Plan a visit
Plan to come back over to France wherever possible – it gives you a chance to try the caterer's food, to check the venue nearer the right season, to take the photographer to see a few areas that you know you want photographed. If however your wonderful planner has already sorted all of that, a weekend away à deux will do you both no end of good.
3. Speak the Lingo
If you're trying to track down suppliers you either need to find English speaking suppliers, which limits your choices slightly, or you need to speak the language and be able to communicate directly with suppliers. Put everything in writing and you can use google translate to double check meanings.
4. Stay organised
Now is the time to whip out that wedding themed bullet journal you saw on Pinterest. Have a section for each supplier, have a section for due dates and payment dates and make sure that they are filled in and followed up. Make a list of the parts of the wedding that are important to you both, and what you need to do to make them happen. Double check that your wedding insurance covers you for an overseas celebration.
5. Check the details
You need to double check flights, passports and visas (where needed). Make sure that you double check the expiration dates for any passports to be sure that there are no nasty surprises for those trying to get a last-minute identity document. Make sure that any guests coming have checked theirs too, especially the important ones!
Consider whether you might need pet-sitting or house sitting for whilst you are away too.
Be sure that you understand the legalities of the country where you are getting married – for example in France, your church service would have no legal standing, and getting married in the local Mairie requires residency, so you're best getting legally married in a registry office at home and then having a ceremonial service at your French venue.
6. Enjoy the ride
Getting married overseas is different to getting married in your home country. You might find that some of your friends and family cannot join you for your big day, but the ones that can will help make it an occasion that you will never forget. The day will pass quickly, so make the most of any extra days that your property offers to get to see friends and family properly!